With everything going on in the world these days…
Customer Experience is no longer just a buzzword that can be thrown around.
It has become a megatrend that demands a complete mindset shift not only for huge operations but for small business as well.
Now is THE PERFECT TIME for your business to switch from using common sales techniques to INTERACTIVE 360 Virtual Tours!
75% of Forbes World's Most Valuable Brands have invested in some form of AR/VR experience.
Virtuality Has Become The New Reality
Virtual Tours Aren't Just For Real Estate Anymore
(click to enlarge examples below)
360 Virtual Interactive Experiences
Increase Sales and Acquire New Customers Faster
We live in an incentive-driven world today so you can now deliver Discount Offers
You can add a "Spin The Wheel" game with prizes/discount offers that you can control to increase conversions!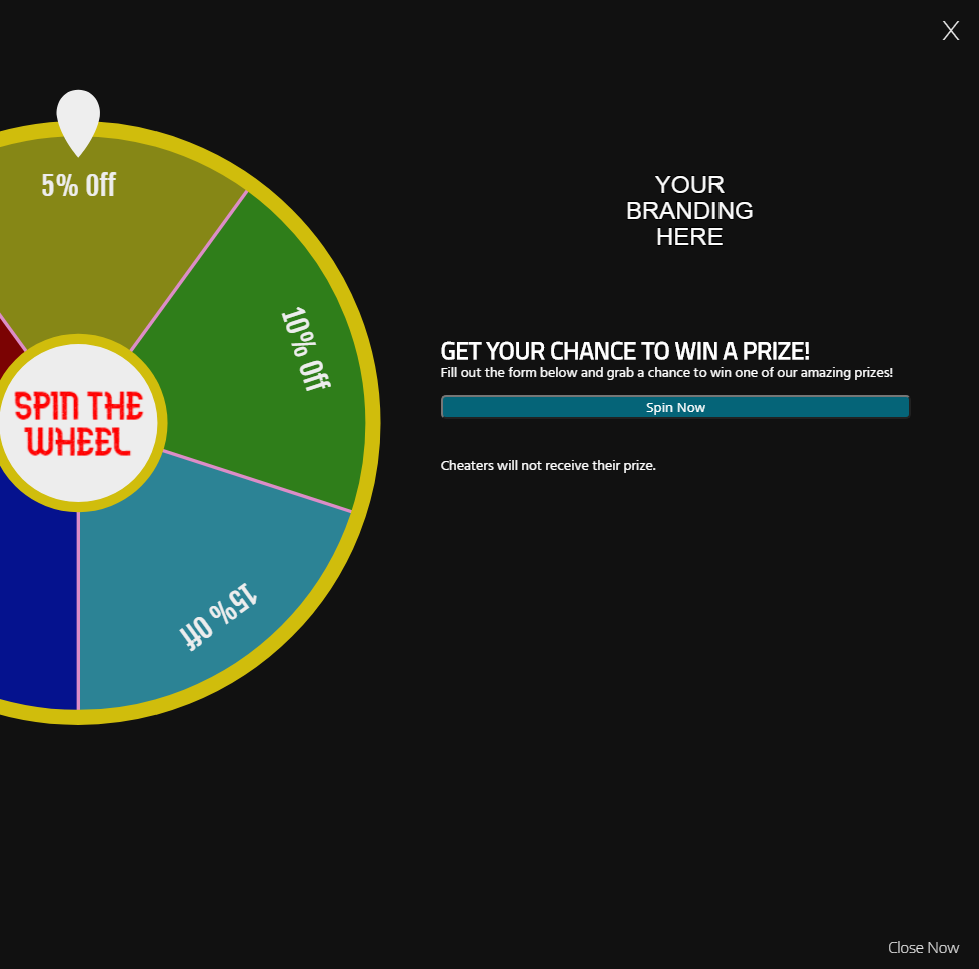 Get Rid of Excess Inventory and Acquire
NEW CUSTOMERS FASTER
with Special Discount/Prize Offers
That Are In Your Control
Premium Tours - Turn Your Website into an Interactive Powerhouse Platform
Perfect for Real Estate Brokers, Automotive Dealerships, Service Companies or any business that needs connectivity with customers/clients. We provide a full-service solution for the platform and development of your interactive 360 tours. 
Each Tour Includes
Tours: up to 10 rooms/areas with Quick Jump Hotspots (connects each room on your Tour); including your Branding on the 360 Tour presentation.
5 Hotspots: We include (5) thumbnail images for your Hotspots and (2) 15-30 second videos on your tour. This includes videos, special sale announcements, images, menus, 3rd party appointment calendars, lead capture (almost any html code is acceptable).
LIVE Video Chat can be integrated on your virtual tour (optional but included). 
Integration into your Existing Website with a single line of code that we will provide.
 Gamification: Spin The Wheel Discount Offers/Prize Giveaways to increase conversions and build an email list. (optional but included)
 Random Promotions of your Tours on our established Social Media Network to over 25,000 followers.
360 Virtual Tour Platform with LIVE Video Chat Integration and Lead Capture form included.
 COST for Virtual Tour Marketing Platform
A 1-time setup fee of $399 includes capturing 360 images, shooting video content (2) 15-30 second video clips and setup of your 360 Interactive Tour.
Monthly Cost $67 a month per Tour includes 2 Free text edits/changes per month. 
No Contracts, No Hosting Fees, and Free Promotions on our Social Network. Includes full analytics of views on 360 Tours monthly.
We also provide additional content creation and Targeted ad campaign services a la carte or as a monthly membership program to bring customers to your tours.
Note, Additional charge of $2.00 per mile to cover travel after 50 miles from Morgan City, LA 70380 to your location will be implemented.
Custom Packages are available.
Premium Plus - 360 Tour, Content Creation, and Social Media Marketing for Sales, Liquidations, Auctions
Use eCommerce Hotspots to sell directly to customers with admin access on our Social Media Network.
We offer the only platform that includes a complete Marketing System COMPLETE WITH CUSTOMERS.
Specifically designed for eCommerce Sales or any type of business that needs to move inventory and get people engaged in their Brand.
"We provide a Full-Service Solution for the platform, you provide the content needed for your interactive content for us to edit.
Includes:
WordPress Design & Development Services

WooCommerce Design & Development Services

ECommerce Management Services
This package includes eCommerce shopping cart, run sale specials, liquidation of excess inventory items and even auctions with up to 10 products per month without disrupting your present sales channels (you don't have to change pricing on your present website/shopify store).
Virtual Studio, raw footage can be sent from your phone and we'll produce media for marketing your products. We include (5) thumbnail images for your Hotspots and (5) 15-30 second videos on your tour.
Gamification 1: Spin The Wheel Discount Program to increase conversions and build an email list.
Gamification 2: Prize Giveaway program to make your content on social media go viral, consumers get additional entry points for sharing your content. The winner is picked with a random number generator.
Random Promotions of your products/services on our established Social Media Network to over 60K followers plus get admin access to post yourself to the following.
Sales Page on SocialMAX.LIVE to increase conversions and offer upsells (One Time Offers to increase revenue). We will develop a fully compliant eCommerce page on our Sales – Liquidation – Auction platform specifically for your Brand. https://socialmax.live
Post your products on our Facebook Page with over 12,000 followers of CONSUMERS SEEKING DEALS!. https://www.facebook.com/SocialMAXlive/
Your own Pinterest Board under our Business Hub that gets your Brand 7500 instant followers that you will be able to post your content on. https://www.pinterest.com/mediaadgroup
Virtual Tour Marketing Platform with Admin Access to our Social Network $2800 a month. (includes $400 ad spend).
2 Edits/Changes per week
1-time setup fee of $599 includes capturing your tour images, editing your video footage, and platform development.
Since we provide admin access to our Established Profiles that have taken us years to build, we will only allow certain types of products and services to be posted on our accounts. 
We reserve the right to decline this offer to anyone for any reason.
Fill out the form and we will review your application.
Click Here: https://magonlinesolutions.com/admin-application/
WE MAKE IT EASY TO CREATE A WORLD CLASS VIRTUAL SHOPPING EXPERIENCE FOR YOUR BUSINESS
 without needing to purchase any equipment or hiring additional staff
We offer two ways to get your virtual tour up and running fast.
Our team will personally travel to your business' location and take the 360° pictures. 
The second option is you can provide us with a 360° you've already taken. Whether you already own a 360° camera, already had them taken, etc. you can send us your images and we'll use our virtual tour software to create your tour.
Either way, we can develop call to actions, custom video presentations, eCommerce shopping carts to your 360 Virtual Tour, and turn it into an immersive and interactive platform complete with your branding.
Plus with optional content creation, targeted marketing campaigns, and customer acquisition tools and processes, you can scale your business to new heights much faster without additional headaches.
See below for more details.
Have some feedback?
We'd love to hear it!
Additional Services We Can Provide
Copyright © 2020 All rights reserved.
Trademarks of Media Ad Group | MAG and its affiliated companies include SocialMAX Network, SocialMAX.LIVE, MAG Media Factory, MAG Online Solutions, Better Lifestyle Network, Cajun TV Network, DisasterHelp.Network, Cooking with Kade, K-Tech.xyz, along with others in our Network.
The information on this website is for general information/entertainment purposes only. Nothing on this site should be taken as legal/professional/business advice for any individual case or situation. This information is not intended to create, and receipt or viewing does not constitute a business relationship of any kind. 
The trademarks and names of other companies and products mentioned herein are the property of their respective owners.